Three films explore Sarah Maldoror's revolutionary take on cinema and her ties with Surrealist literature and the Négritude movement

Organised to coincide with Tate's exhibition Surrealism Beyond Borders, Tate and SOAS University of London present three evenings dedicated to the late artist's films.
Concluding the series, this screening features two short films and a medium-length documentary. Here, Maldoror highlights three figures of Caribbean literature: Léon-Gontran Damas, René Depestre and Aimé Césaire. The screening will be followed by a conversation with Annouchka de Andrade, the artist's daughter, and Dr. Estrella Sendra Fernandez (SOAS).
Meanwhile, about the SOAS screening:
The film screening will be hosted at Brunei Gallery Lecture Theatre at SOAS from 11 to 12.45 pm and will be followed by a Q&A with her daughter, Annouchka de Andrade, until 2 pm. This is a free event accessible to all, but registration is highly recommended. Please wear a mask during the screening.
Programme
Sarah Maldoror, Léon G. Damas, 1994, (16 mm film), sound, 25 minutes, French with English subtitles.
Sarah Maldoror, René Depestre, 1981, (Video), sound, 4 minutes, French with English subtitles
Sarah Maldoror, Aimé Césaire. Le Masque des Mots, 1987, (16 mm film), sound, 47 minutes, French with English subtitles
Conversation with Annouchka de Andrade and Dr. Estrella Sendra Fernandez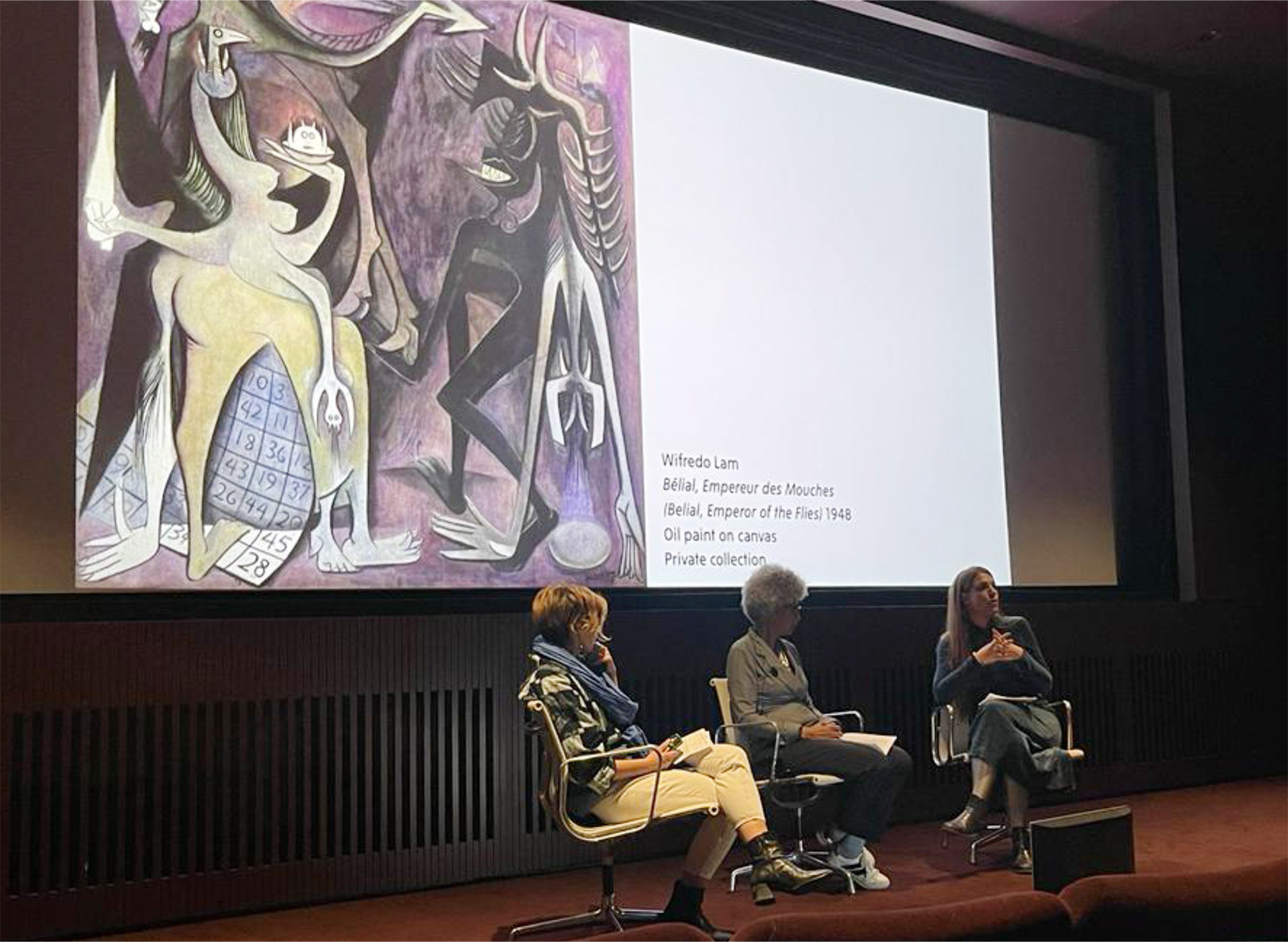 Valentine Umansky, Annouchka de Andrade and Estrella Sendra Fernandez at Tate Modern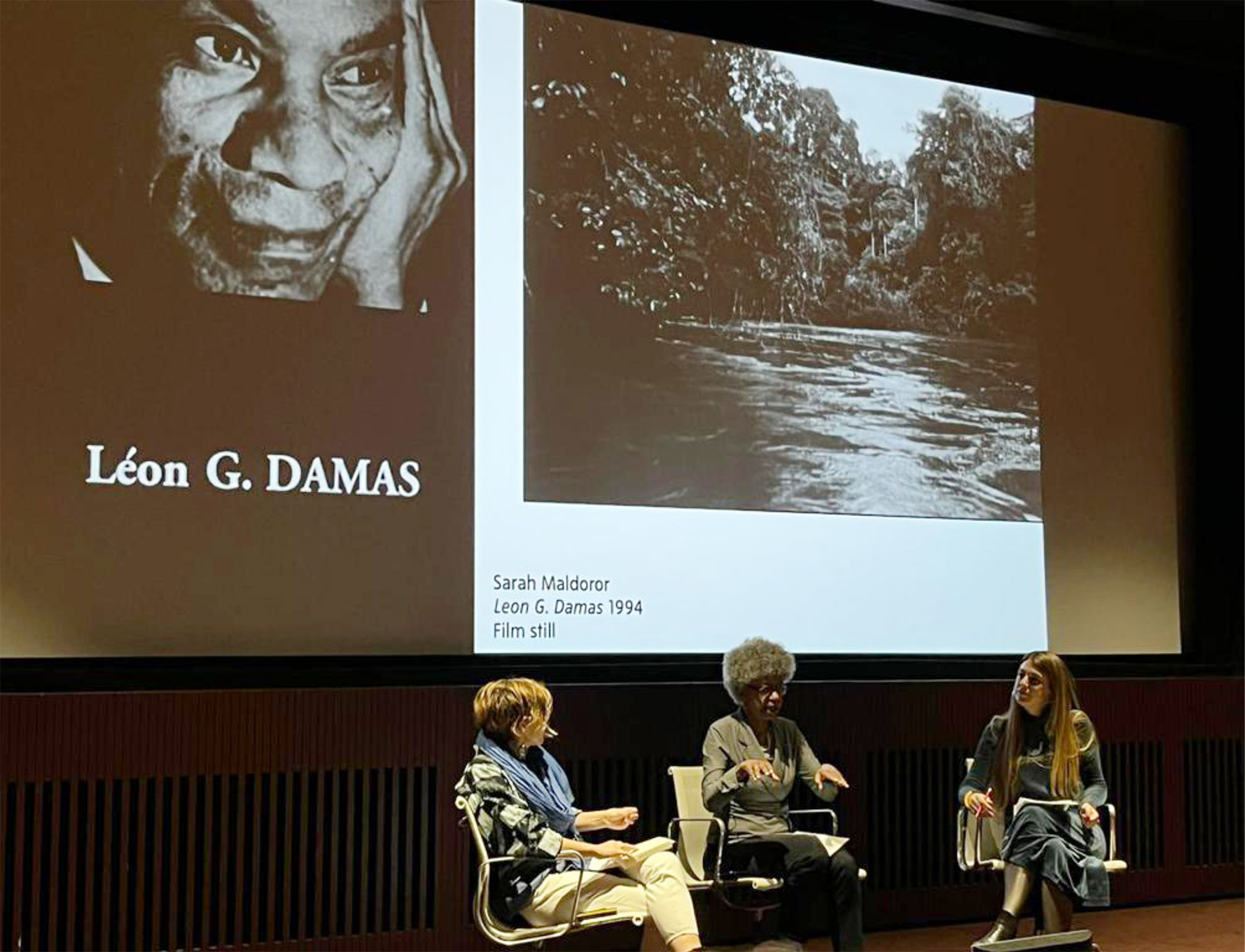 Valentine Umansky, Annouchka de Andrade and Estrella Sendra Fernandez at Tate Modern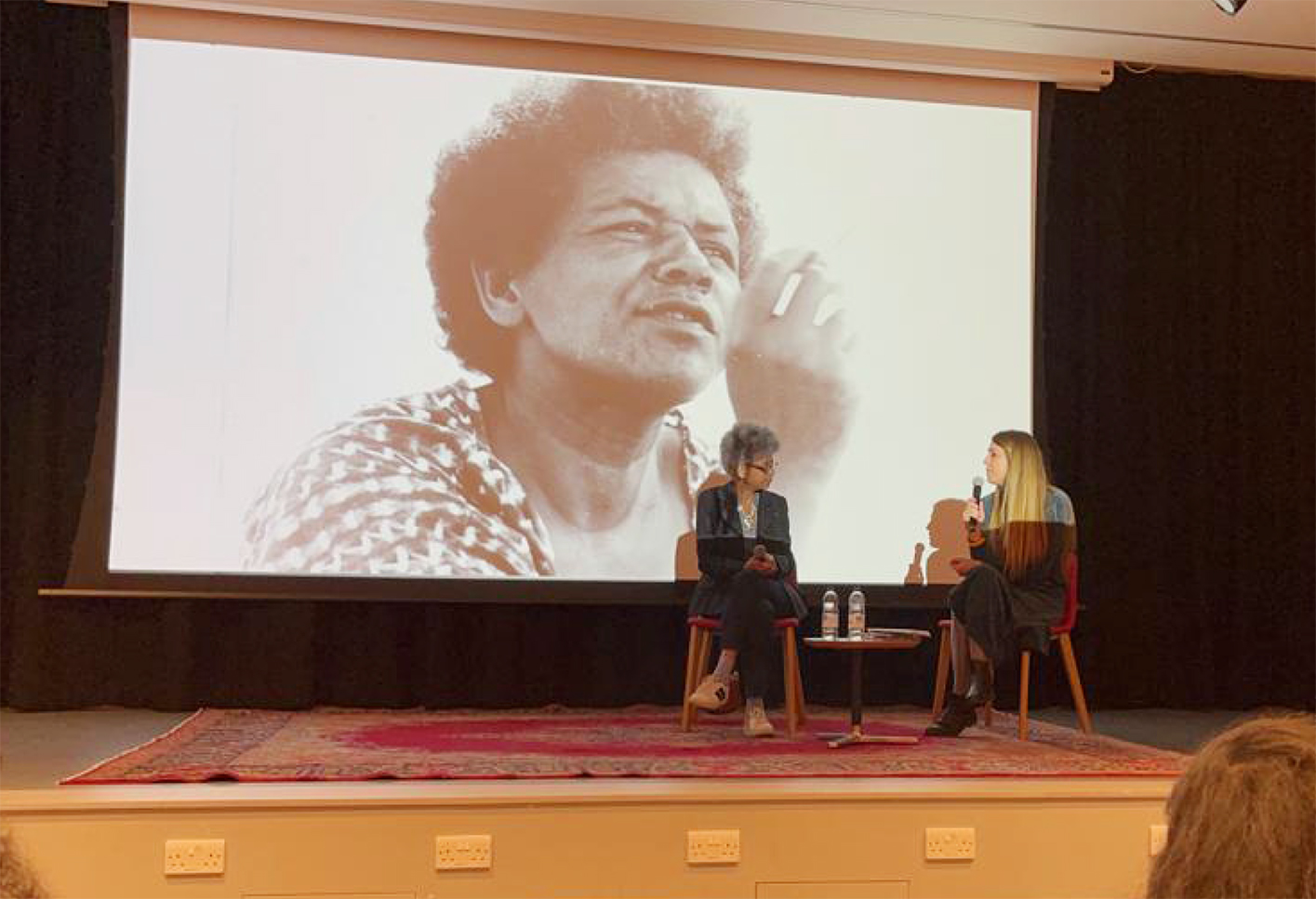 SOAS : Annouchka de Andrade and Estrella Sendra Fernandez at SOAS University